30 Days. 90 Meals. A Healthier You.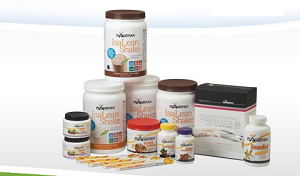 How would you like to look and feel healthier in 30 days? You can with the
30-Day Cleansing and Fat Burning System
.
Boasting a bevy of heart-healthy and wallet-friendly benefits, the
30-Day System
is flexible, easy to follow AND is perfect for helping you:
Lose weight: Starting a new lifestyle is rarely easy, but the 30-Day System makes it simple. By following the simple instructions, you can say "good-bye" to unhealthy eating habits and kick start your weight-loss efforts by first cleansing your body of impurities, and then feeding it the proper nutrients it needs to increase energy and reduce oxidative stress.
Your go-to products:
Cleanse for Life®
and
Ionix® Supreme
Gain lean muscle: Aside from going to the gym, protein plays a key part in helping you trim down, tone up and get chiseled.
Our Myo-IsaLean Complex™ protein blend, found in our cornerstone IsaLean Shake, contains a higher whey-to-milk protein ration know to support muscle growth and maintenance, and a higher concentration of branch-chained amino acids to fuel muscle growth and create more lean muscle mass.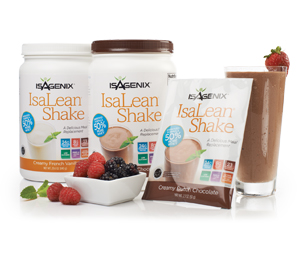 Your go-to product:
IsaLean® Shake
Boost confidence: After just a few days on the 30-Day System you'll start to notice a better sense of self. Continue forward with your life-changing transformation journey–it only gets better from here.
Your go-to product
:
the mirror
The best part? Adding the 30-Day System to your Autoship saves you big on your monthly grocery bill. Here's the value-packed system of products you'll get 90 meals from:
Plus, if weight loss is not your only goal, add additional healthy aging or energy and performance solutions-based products to your order that will not only help you reach your target goal, but also work in synergy with your system. Optional add-ons include targeted joint health, stress relief, mood enhancement, bone health, and heart healthy solutions, just to name a few. We especially recommend including the most complete multivitamin pack on the market,
Ageless Essentials™ with Product B™
.
For more information on how to take your weight loss to the next level and have the chance to win $25,000 cash or even a cruise, watch
IsaBody Challenge.
Contact me

for information on how to get started!
Burn Fat With Delicious Healthy Shakes ~ Isagenix